Current Opportunities
Position Comfort Sales Adviser
The Comfort Sales Adviser (CSA) conducts in-home sales consultations focused on HVAC, comfort, and energy efficiency. The CSA assesses homeowners needs, develops and presents HVAC replacement/upgrades proposals, secures sales, process the orders, and works with the company teammates to ensure customer satisfaction. This position will work with new and existing customers to guide them through the Sales Process while exploring equipment and financing options.
Primary Responsibilities will be:
Identifies, pre-qualifies and calls on non-contract customers and current contract customers to increase awareness of the company services offerings.
Follow up on sales leads and lists, both self-generated and other via other sources.
To work closely with our Major Wholesale lead generator to close the contracts and complete the necessary paperwork.
Manage multiple ongoing opportunities, particularly focused on selling service agreements and new equipment.
We provide a competitive base salary and generous commission. The company will provide a company vehicle and cell phone.

If interested, please send resume to /careers.
Contact Us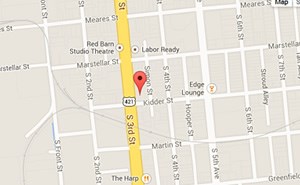 Green Dot Heating & Air
1227 S. 3rd Street
Wilmington, NC 28401
910-791-0480 - Phone
910-772-9719 - Fax
Hours of Operation:
Mon-Thurs 8:00 a.m. - 5:00 p.m.
Fri- 8:00 a.m. - 4:00 p.m.
Weekends- by appointment